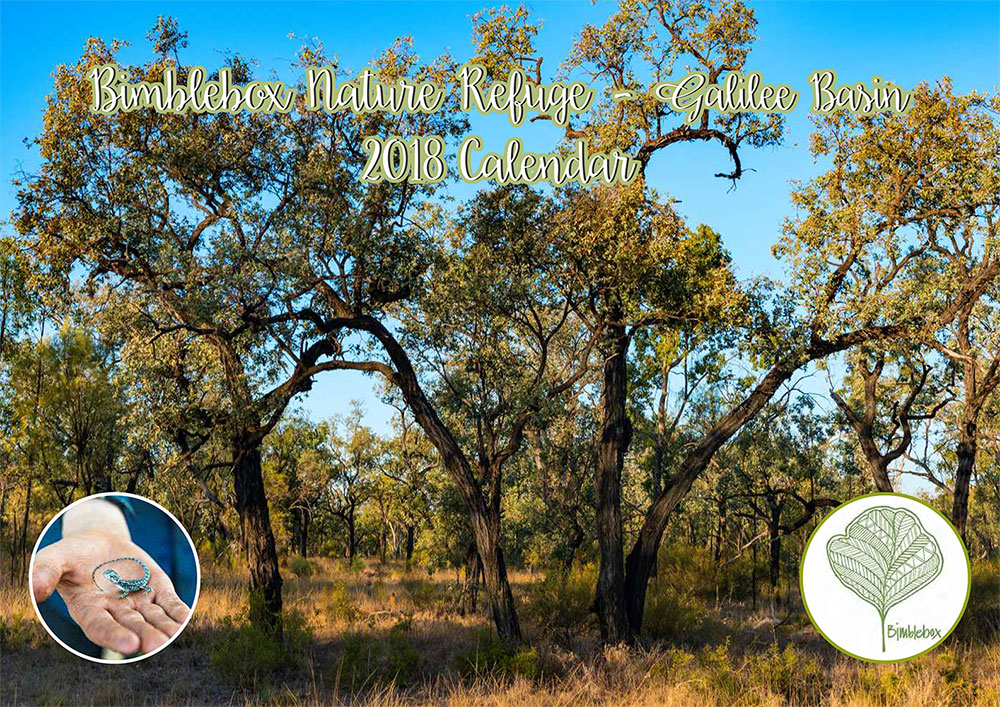 The 2018 Bimblebox Nature Refuge Calendar features artwork inspired at Art, Nature, Science Camps held in September on Bimblebox in the last five years, and photographs of wildlife and landscape were provided by visiting friends and scientists. CALENDARS ARE NOW ON SALE. One to 3 copies are going for $12 each, 4 to 6 for $11 each and 7 to 10 for $10 each. Book, DVD and calendar package is reduced to $26.
Calendars can be ordered online using either of the forms below. Online prices include postage.
Calendars can be obtained in person at $10 each from outlets The Wilderness Society, 67 Boundary Street, South Brisbane, 07 3846 1420; RFT Sheds, 65 Churchill Street, Post Office Complex, Childers (Walk up café ramp and turn right), Mara Rogers, 0400 672 560; Mackay Conservation Group Environment Centre, 156 Wood St, Mackay, QLD 4740, 07 4953 0808 and Reverse Garbage, 20 Burke St, Wooloongabba, QLD 4102, 07 38919744.
An optional donation can be made
here
.
Payment can be made via your Paypal account (first form) or credit/debit card (both forms). Paypal and Stripe are two of the most secure payment gateways.
Not a fan of PayPal? Try second option below (you will receive an immediate receipt via email):
Bimblebox Nature Refuge's first Calendar!