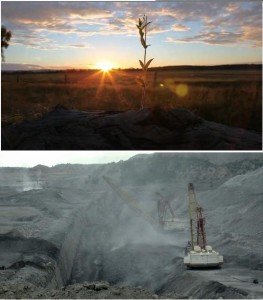 We're excited to announce the world premiere screening of the documentary Bimblebox at the Byron Bay Film Festival on Sunday 11th March 2012!
Byron Bay: Byron Bay Community Centre, Sunday 11th March, 10.30am – 12.30pm, $7.00
Lismore: Birch Carroll & Coyle, Saturday 10th March, 4.30 – 6.30pm, $11.00
Murwillumbah: The Regent, Sunday 11th March, 3.30pm, $11.00
Queensland screenings (not part of the film festival):
Brisbane
: Tribal Theatre, Tuesday 13th March, 6pm – 8pm. This
Queensland premiere
will be followed by a panel of speakers (for more information contact Ack Mercer, 
alexemercer@gmail.com
)
Toowoomba: Toowoomba Grand Central Cinemas (Margaret St), Thursday 15th March, 7pm – 9pm, $10. Tickets from Social Justice Commission, Cathedral Centre (123 Neil St). Presented by Friends of Felton (for details email friendsoffelton@live.com)
Paola Cassoni, part owner of Bimblebox Nature Refuge, will attend all the above screenings.
This important new film is aimed at drawing international attention to the issues surrounding the huge expansion of coal and coal seam gas mining in Australia (particularly the expansions planned in Queensland and New South Wales). While clearly exposing the destructiveness of this industry, the film also features solutions and viable alternatives for the future. The stories from people whose communities and their natural values have been either totally undermined or are currently under threat from coal mining activities puts a 'real face' to this issue.
As the world's largest exporter of coal, Australia has a responsibility to contribute to a sustainable future for our nation, our children, and the planet. Bimblebox projects a convincing argument for doing things better, and smarter.
You can follow the thread on Facebook, and see a preview of the film here. For updates and future screenings, keep an eye on this special Bimblebox movie website.
Click here to buy your own DVD copy of the film.
Bimblebox film to premiere at Byron Bay Film Festival