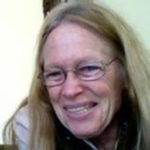 Well, it's finally happened – upgrading our old website to a new theme has at last been completed, at least to the presentable stage. A theme is the frame upon which the entire website is based, and a new one changes the look and functionality of the website, hopefully without altering or losing any of the content. In the case of bimblebox.org, the original website dated back to at least 2009 (year of the earliest posts), and the new theme imposes a vast amount of new technology upon it.
Now you girls and guys no longer have to look at the beautiful blue mountainous scene with its reassuring words that the website will be back soon.
Fortunately there were no disasters. We still have all of our pages and posts, and historical content. Just to mention a few of the nuisance items, the font sizes changed spaciously in some cases, many page and post layouts were affected, donation and sales forms were all over the place (labels that once rested at the bottom of input fields were now at the top of others), but fortunately all except one worked (I fixed it).
The sidebar was wiped completely. which I knew would happen, so I built up a new one before making the change.
I've left some ancient comments (dating back to 2010) on the 'Recent Comments' widget in the right sidebar, because they cannot be easily deleted except by moving them down the priority list by adding new comments, or deleting them from their original posts/pages. Deleting the Recent Comments widget doesn't do it. As soon as you add another Recent Comments widget, it fills itself up again with the old comments. They are a part of early stories.
So, I need at least 5 comments to come in about current pages and posts, general new layout, any dysfunctionality you may find, anything you don't like about the site, what else you would like to see in it (for example social media tags, which are on the way), etc. For example, the donation/sales forms, which can be found on Donate, Nature Refuges, Book and Film pages are mostly ochre in background (they needed to be customized because there was no contrast left in the forms in the new theme, they just faded into the white page). I'd like to know if the grey one (Nature Refuges page) looks better than the ochre ones (if you haven't stopped reading by now). It's running a bit slowly, but I'm still working on that. I'm also not sure if it has optimal exposure to search engines (working on that). If someone has expertise in theses areas, please do let me know.
Anyway, I hope everyone enjoys it.
Joan
Hey, our new website is here!!!