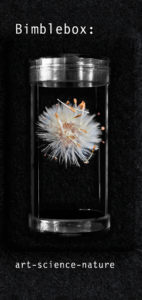 Bimblebox: art – science – nature has been touring around Australia since June 2014, and on Friday February 10th 2017, it will open for the last time, at the Somerset Regional Art Gallery in Toogoolawah, Qld (100km north west of Brisbane). We would urge everyone who hasn't yet had a chance to this this wonderful exhibition to make the effort to check it out.
DETAILS:
Somerset Regional Art Gallery – The Condensery
Address: 29 Factory Road, Toogoolawah
Exhibition dates: 11 February – 26 March 2017
Official opening: Friday, 10 February at 6pm
Gallery website: http://www.somerset.qld.gov.au/condensery
Opening hours: Wednesday to Friday 9am-5pm; Saturday and Sunday 10am-4pm
ABOUT:
Bimblebox: art – science – nature is a touring exhibition about the Bimblebox Nature Refuge, its environmental, social and scientific significance and an artist group's creative response to their experience of this unique and threatened environment. The exhibition is rich, dynamic and diverse, including artworks in installation, works on paper, painting, artist books, photography, digital media and sound. Curated by Beth Jackson from a project initiated by artist Jill Sampson, the exhibition also incorporates aspects of scientific and environmental research and social history of the site, together with catalogue and education kit in digital and print media.
Last chance to see the fabulous Bimblebox art exhibition!!!