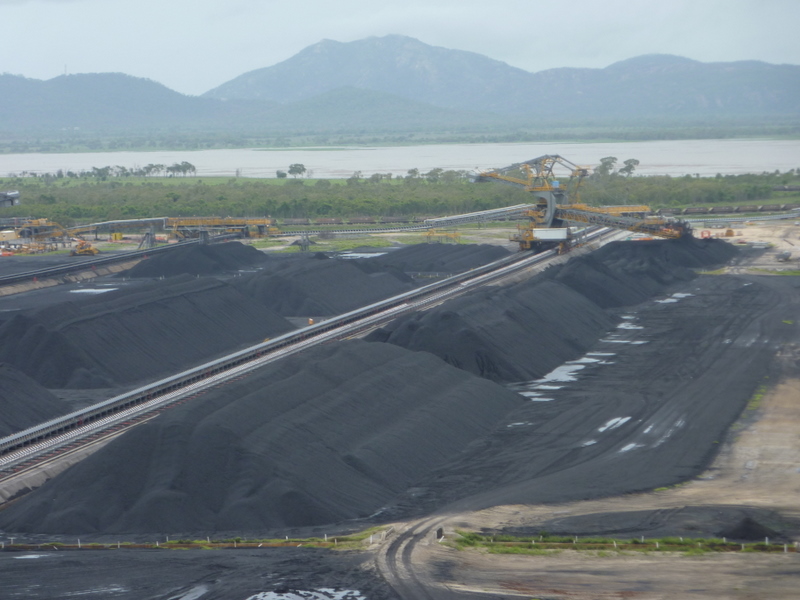 Clive Palmer has disgraced himself over this last week, flying back from Beijing with a supposed 'in the bag deal' with a Chinese state-owned power company for his "China First" project. The $60bill deal was downgraded to a 'framework agreement' only, after the Chinese company responded to Palmer's inaccuracies.
What the concerned public and potential investors need to understand is that Waratah's "China First" project has not yet secured any environmental approvals, and currently the company only holds exploration permits – not a mining lease. Palmer's announcements are not only misleading, they are ridiculously premature. The impact assessment for Waratah's development began only late last year, and due to the scale of their proposal it will require years of assessment for it to be at all credible. And there are serious environmental concerns with all stages of Palmer's proposed development.
Not that the lack of approvals has diminished Premier Anna Bligh's enthusiasm, who is eager to sell off Queensland's natural resources to prop up the state's economy, rather than support genuine long-term industries that would not degrade Queensland and the global climate system.
A couple of the Bimblebox team visited Bowen this week to attend a breakfast with Hancock's managing director and to attend a tour of Abbot Point coal export terminal. Both Hancock and Waratah plan to export their bounties of Galilee Basin coal through the Abbot Point terminal. Currently around 15Mt of coal are exported through Abbot Point, but there are plans to increase this to 110Mt, and even 230Mt in the future. The export facility's coal stockyards are directly adjacent to the nationally significant Caley Valley wetlands which are home to at least 200 bird species, many of which breed in the wetlands. The shipping route would be directly through the Great Barrier Reef. So it is clear that at both the mine site and the export site there are likely to be unacceptable impacts from the proposed projects… and so what about the proposed 100m wide 500km long new rail-line? And the water pipe line? Incredibly, the routes of the railway and pipeline have not been disclosed to the public but we will report on these when we learn more.
Update February 13th 2010